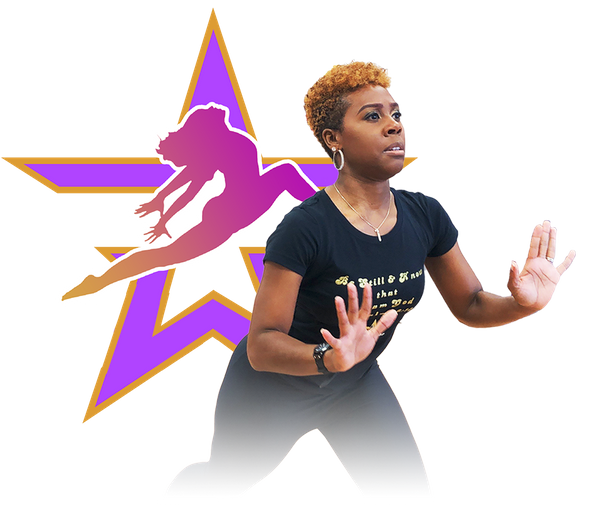 We believe in you
Thank you for visiting DanzStar website. Here you will find joy, opportunities, and Instructors who are passionate about their dancers.
Join a loving and faith based dance studio for children and adults. No technique is too hard and no age has a limit. For 8 years, DanzStar has taught dancers life skills, problem solving, how to overcome challenges, and unwavering commitment is the way to succeed on the dance floor.
Our dancers have an opportunity to be a blessing to companies such as CHKD Anthem Lemonade, Leukemia and Lymphoma, and Judeo-Christian Outreach Center (Feed the Homeless). The staff cares for each student self-esteem by giving encouragement, having patience, and willingness to see every student be a WINNER. Your child will be trained by professionals with at least 5 years of dance experience, CPR/First aid certification, and a Safety Plan to keep your child safe in our care. Come on in and be greeted by our Amazing Administrator, Ms. Elizabeth who will give you the pathway of how to register and be successful at DANZSTAR.
EXPERIENCE A LIFE IMPACT THROUGH DANCE!
"The Best Part of DanzStar"...you can enter the dance studio knowing the safety guidelines and precautions are being implemented daily. We have two purifiers operating during each class and wipe frequently touch items after each class. To learn more about DanzStar, LLC studio and foundation, please click "About Us" below. ~ Mrs. Star Huger
Psalm 149:3 Let them praise his name in the dance.
Parent Testimony
God still performs miracles. Even through dance. Please click the video to hear Paisley testimony how DanzStar changed her life.
Our team is dedicated to ensuring the growth of each dancer through motivation and encouragement.